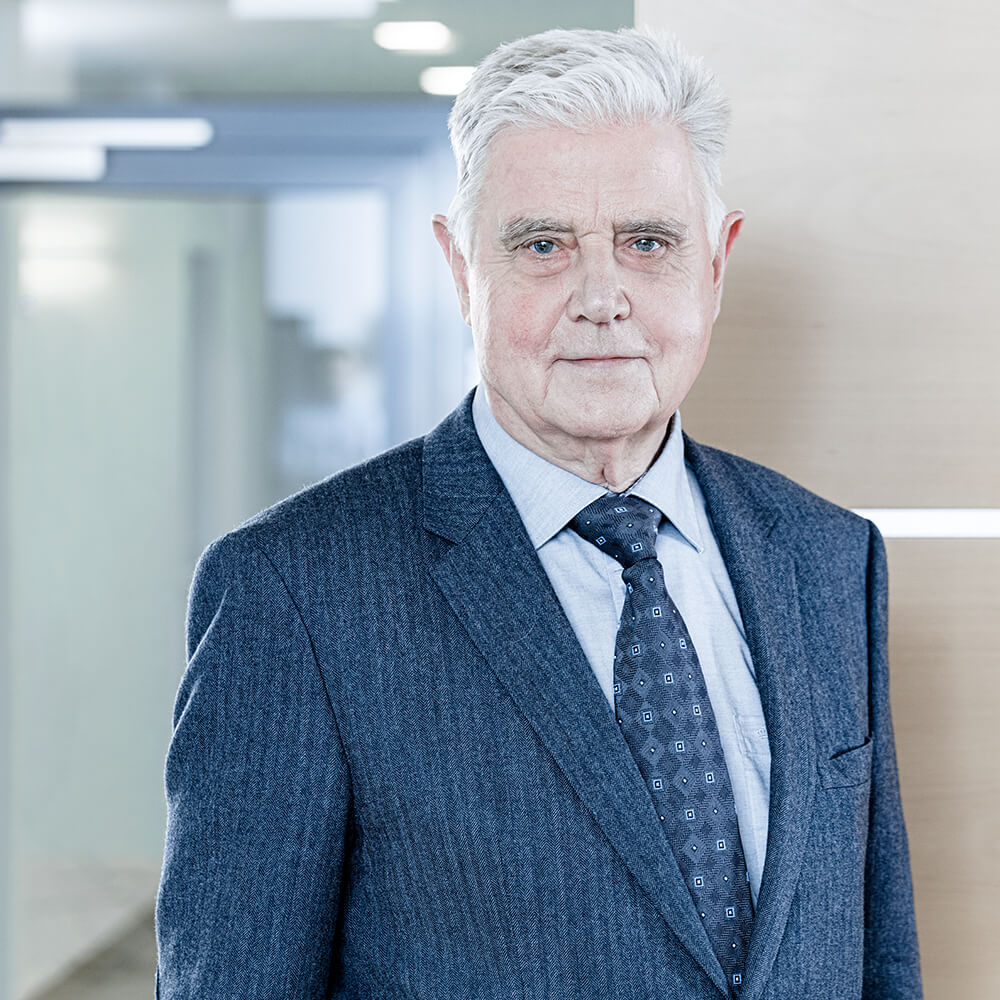 Egon Bünemann
Dipl.-Ing.
Patentanwalt bis 2019
European Patent and Trademark Attorney
FREIER MITARBEITER
Following the completion of his studies in electrical engineering at Technical University Carolo-Wilhelmina in Brunswig, Egon Bünemann initially worked on developments for a digital electro-hydraulic aircraft control unit at the German Aerospace Center to then begin his training as patent attorney as a candidate with patent attorneys in Cologne. Upon completion of the training, he began his professional career in late 1974 at Busse & Busse law firm and became a partner in the year 1978. Thereafter, he introduced the patent law lecture at the Technical University of Osnabrück and has been a member of many years in the exam committee for prospective patent attorneys.
Mr. Bünemann acts as an adviser to the law firm .