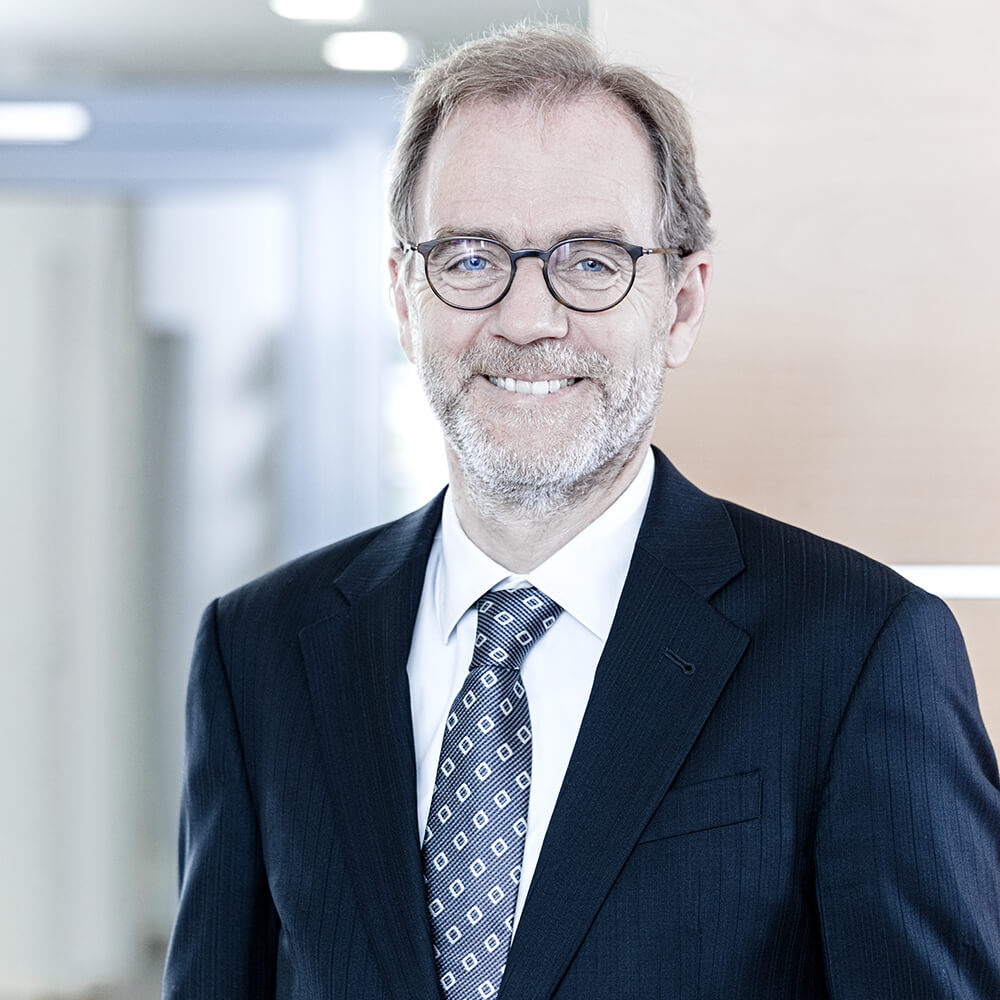 Thomas Weeg
Lawyer
Specialist attorney for industrial property rights
Associate lecturer at University of Münster
PARTNER
Thomas Weeg completed his law degree at University of Bielefeld. During his time as trainee, he worked, for example, in the legal department of Bertelsmann SE & Co. KGaA. He received his license to practice law in the year 1990. From 1990 to 2002, Mr. Weeg held various positions at Claas KGaA, notably in the legal department, as assistant to the managing shareholder, and thereafter in the patent and trademark department with 7 years of this time as the head of this department.
Mr. Weeg has worked as a lawyer for the law firm since 2002. Besides the drafting and submission of patent, utility patents, trademarks and design applications – also through the existing network of worldwide partner law firms – his responsibilities also include conducting and analyzing research in international databases on proprietary rights, consulting and representation in court in cases of industrial property rights infringements including copyrights, and consulting of clients in matters relating to the proprietary rights and license strategy. His work is rounded out by advising and forensic work in competition law, product safety and product liability, anti-trust questions and data protection/IT law.
Mr. Weeg also speaks English fluently besides his native language German.