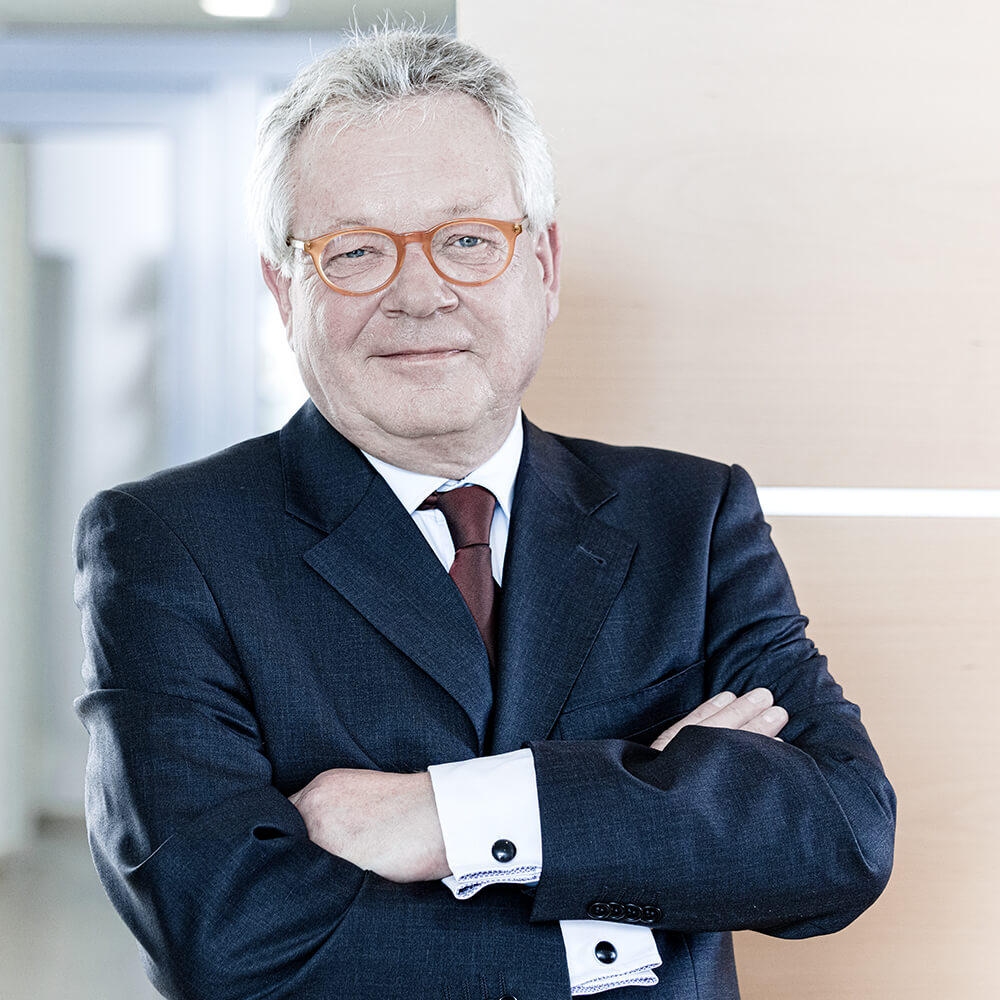 Prof. Ulrich Pott, LL.M.
Dipl.-Ing.
Patent Attorney
European Patent and Trademark Attorney
CONSULTANT
Ulrich Pott was already interested in the field of industrial property rights during his studies of mechanical engineering with concentration on process technology at RWTH Aachen University and he first joined the patent department of a well-known corporate group in the sector of engine and agricultural mechanical engineering, as well as plant construction directly after completing his university degree in 1981. He completed an international course of studies in "Intellectual Properties" extra-occupationally, for which he earned the degree of Master of Laws (LL.M.) After his training at the German Patent Office, the Federal Patent Court and the District Court of Düsseldorf, he joined the Busse & Busse law firm in 1985 and was a partner at the law firm for more than 30 years.
Besides his work in the area of obtaining, enforcing and defending technical and aesthetic intellectual property rights, Ulrich Pott has successfully contributed to many patent and design investment proceedings as well as nullity actions in the courts of all instances.
For more than 20 years, Ulrich Pott has additionally worked as a university lecturer at the Osnabrück University of Applied Sciences, at first as associate lecturer and then as honorary professor since 2009.
He now acts as a consultant to the law firm.